After School Programs in Pembroke Pines
Safe Child Care
Finding the right after-school care for your child can be a challenge, since you will want to know that your child is safe and participating in productive activities between the time school gets out and the time you get home in the evening. Tanglewood Academy can offer a safe and welcoming environment for your child's care in Pembroke Pines with fun, engaging activities for kids from Kindergarten to grade 5. Our professional staff is highly trained and experienced, and we will work to provide your child with positive memories in his or her after school care.
After School Activities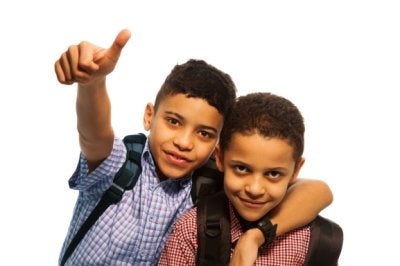 Our child care program includes a wide range of activities with age-specific groups to ensure that your child has fun while continuing to learn outside of the classroom with peers in our facilities. Below, you can see just a handful of the activities your child can expect to participate in with our safe after school child care.
Homework time – Children will have a quiet, safe, study-friendly area where they can complete homework and seek help from our staff members when needed. With homework finished in our after school program, you can enjoy more family time at home after your workday.
Arts and crafts – After homework has been completed, kids might unwind with arts and crafts projects that will allow them to explore their creativity and bring home their own unique works of art.
Recreation – To get out of the typical daycare environment and provide added fun for your child, we schedule offsite recreation with bowling, playtime at the park, and other community activities. These activities can help your child get more exercise and spend time building long-lasting friendships with peers at our child care program.
Safety for Your Child
While enrichment is important for your child's after school care, safety is the top priority of our center. We provide a safe and warm environment—including a large outdoor playground—where your child will look forward to spending time after school every day. Plus, our dynamic program ensures that your child will not be wasting away after school hours in front of the computer or television at home. We also maintain a low ratio of staff members to students so that each child is given plenty of attention in our program. We believe child care goes beyond occupying a child during the times their parents are busy and should encompass the individual care as if each staff member were taking care of their own.
At Tanglewood Academy, we have a dedication to excellent early childhood education and after school care. Our highly trained staff has more than 30 years of experience in childcare, so we will ensure a great experience for your child. To learn more about us, call (954) 431-8805 today.