Toddler Education in Pembroke Pines
A Safe Learning Environment
Perhaps no choice is as difficult as the one regarding education and care for your toddler. Our trained staff in Pembroke Pines understands that toddlers need a warm, positive relationship with adults to feel secure and develop a sense of trust. Our staff will respond to his or her needs, by playing, talking and interacting with each of our tiny tots. In this safe, nurturing environment toddlers blossom by experiencing the world around them. You will be pleased with the atmosphere and our highly qualified staff. We can assure you that with all of us working together, your toddler will be loved, well cared for and flourish in our toddler room.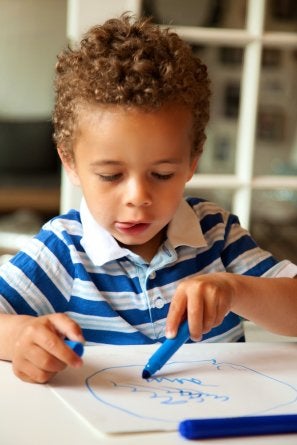 Indoor and Outdoor Activities
Toddlers are active young learners who learn by activating their senses. At Tanglewood Academy, we provide an early childhood education curriculum that supports a toddler's need to explore. Your child will be busy learning both indoors and outdoors.
Outdoor movement: Toddlers work on their gross motor skills in our large, well-equipped playground. Running, jumping, and climbing in a safely supervised area are crucial activities for physical development, including skills such as balance and coordination.
Language and literacy: Toddlers need a language-rich environment to support their rapidly growing vocabularies. Our early childhood educators guide young learners in practicing their listening, speaking, and pre-reading skills through fun songs and engaging picture books.
Creative expression: In the toddler years, a child's creative expression is exuberant. Singing, dancing, enjoying finger-plays, coloring, and painting is all encouraged here in our toddler room.
Early mathematics: For toddlers, early mathematics means learning the colors and shapes. At Tanglewood Academy, we make pre-math fun for tiny tots with hands-on activities like puzzles and exciting games.
Self-care skills: Our staff supports toddlers' growing need for independence. We encourage age-appropriate self-care activities like learning how to put away toys and wash the hands.
Highly Trained Teaching Staff
We understand and respect the significance of the act of placing a child under our care. Nothing is more important to us than the safety and well-being of each of our young learners. Many parents choose Tanglewood Academy because we boast an ideally low student-to-teacher ratio. Our small class sizes facilitate uncompromising student safety and enable frequent one-on-one contact. Our staff is highly trained and all Florida licensing requirements have been met. We are also an official Gold Seal provider.
Key Developmental Areas of Toddlers
The nurturing and stimulating environment of our toddler room supports all areas of a child's development. When your child first enrolls in our program, he or she may be at the following milestones:
Gets from lying to sitting to crawling positions
Uses stationary objects to pull self into standing position
Walks while holding onto objects
Uses the pincer grasp
Uses nonverbal gestures to communicate
Uses simple exclamations
Identifies the correct picture with a verbal prompt
Feeds self with the fingers
Displays emotional attachment to parents and caregivers
By the time your child reaches age three and is ready to move on to our preschool program, he or she may be displaying the following developmental advancements:
Takes turns playing games
Understands concept of "mine" and "yours"
Follows multi-step instructions
Says own name and names of common objects
Engages in two-to-three sentence conversations
Grasps pencils and crayons, and copies circle shapes
Turns book pages easily
Identifies and names colors
Retells favorite stories
Give your toddler the gift of high-quality early childhood education at Tanglewood Academy in Pembroke Pines. Call us today in Pembroke Pines at (954) 431-8805 to request enrollment information.