Kindergarten in Pembroke Pines
Tanglewood Academy offers a strong skill based comprehensive full-day kindergarten curriculum. In a stimulating learning environment, our kindergarten program continues developing skills necessary for future school success. Our students are exploring the world around them through principles of geography and science as well as expression and communications through creative arts.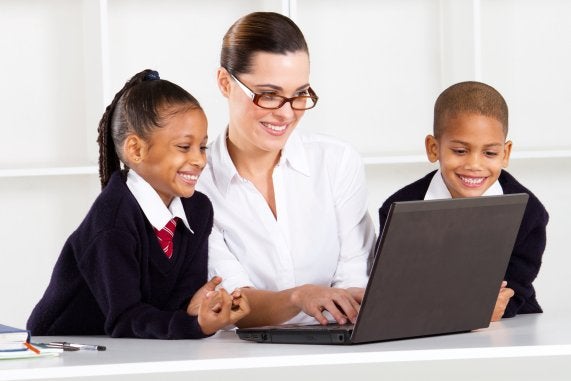 An Enriching Experience
At Tanglewood Academy in Pembroke Pines we offer an experience far beyond that of just a place for your child to go to school. We understand that the feelings of any individual child about starting kindergarten can range from excitement to more than a little bit of nervousness. Our goal is to make sure every child feels safe and secure and is taken care of to the fullest extent. We provide more than just a standard school experience in order to prepare them for a bright future.
Designed to grow
Children are always learning. From watching their parents doing everyday tasks to engaging with other classmates while performing their school work. We provide a program that suits this ever-growing nature and will ensure every child is learning new skills through a well-balanced curriculum. We'll expand their horizons by teaching things such as the principles of geography, the diversity of science, while allowing them to find new forms of expression through communication and the creative arts.
Why choose us?
Our dedication to your child is shown not just through our child development programs and the amount of new ideas we can offer for them, but can be seen in our small classroom sizes. We want to be able to specifically tailor each lesson and exercise to every child in the classroom. We won't just teach a topic and move on. We want to make sure each student is able to understand new topics and progress so that no child is left behind.
Our highly trained and knowledgeable staff has years of experience and is ready to take on any challenge. We all take great pride in what we do at Tanglewood Academy and hope to prepare each child, not just for the next grade, but be able to establish the excellent foundation they need to provide them with the skills they will use effectively for years to come.
Getting started
If you have any questions regarding Tanglewood Academy and our Kindergarten program, don't hesitate to call. We would be more than happy to provide answers to specific concerns you may have. You can also submit our enrollment form, our staff and teachers will assist you in anything you may be curious about or unsure of. We hope to see you and your child at Tanglewood Academy in the future!
For more information on our kindergarten programs, contact Tanglewood Academy in Pembroke Pines today at (954) 431-8805.