Preschool in Pembroke Pines
Early Development Classes for Children
The preschool classroom is generally a lively environment where kids play, explore, and lay the foundation for their future academic experiences. At the preschool age, children are excited to learn in an active environment with a group setting, where new social and learning experiences abound. At Tanglewood Academy in Pembroke Pines, children in our preschool classrooms are exposed to a wide range of subject areas with experienced teachers skilled in guiding the intellectual, emotional, and social growth of young students. Learn more about our preschool program and the benefits of choosing our school for your child's early education.
Why Preschool Is Important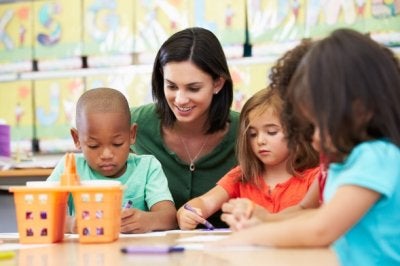 Preschool is a formative time for young students, since it takes place at an age when children are capable of learning lots of new information each day. Preschool-aged kids are also developing their social skills, so it is important to have frequent interaction with peers to build friendships and learn to work cooperatively. Here's a closer look at the specific areas where preschool is monumental to your child's development and future academic success:
Social development – Many lessons in the preschool are taught in a group setting, as kids are encouraged to share materials, work together, and communicate effectively to complete projects. This social learning environment can be integral to your child's confidence and communication skills.
Pre-academic skills – While much of the curriculum in preschool is taught through play and movement, it is still very important for the development of academic skills in the more traditional classroom environment of grade school. Children begin to learn the building blocks of writing, reading, math, and science through fun and exciting games and presentations that will keep their attention with age-appropriate content that will be fundamental for learning on a deeper level later on.
Gaining independence – The first day of preschool may be a big landmark for both you and your child, since it will be your child's introduction into the school environment, where he or she will grow as an individual and gain the skills needed to become independent.
What Children Do in Preschool
Our preschool instructors will offer students a variety of activities during the day in the subject areas of cooking, drama, dance, computers, and gymnastics in addition to the fundamental curriculum that will build skills for future learning. Many activities will include social interaction, but kids will also have the chance to work on their own to explore subjects that interest them most.
To learn more about the benefits of choosing Tanglewood Academy for your child's education, or to schedule a tour of our Pembroke Pines campus, give us a call at (954) 431-8805.