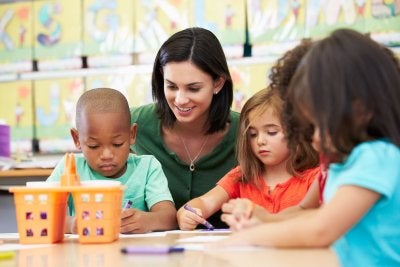 Most parents begin looking for a preschool several months to a year before their child's start date. If you have young kids, you've probably been keeping your eyes open for preschools near Pembroke Pines. The next step is to interview the staff and teachers at the preschools that you are considering. Keep reading for a few suggested questions to ask during your visit to each preschool.
What Is the Student-to-Teacher Ratio?
A low student-to-teacher ratio is important in any academic setting, but especially important in preschool. The size of your child's class will affect how much attention he or she receives when learning new concepts. It also affects how much supervision he or she will get at the facility. Moreover, a smaller group will help to ensure that your child is fully integrated into the experience. This will aid in development of important social skills.
What Does the Curriculum Include?
It is important for kids to be exposed to a well-rounded curriculum during early childhood. Look for a preschool that offers fun activities that enable children to learn while having fun. Kids who learn the basics in a discovery-based curriculum tend to pick up new academic concepts quickly and better retain information. At the same time, they learn social skills such as how to function as a member of a group and how to talk to new friends.
Does the School Have A Trusted Reputation?
The first day of preschool can be more difficult for the parent than for the child. If you are like most parents, you will worry about your child from the moment you drop him or her off in the morning until the moment he or she is back in your care. While it is natural to have separation anxiety, knowing that your child is in safe and competent hands will ease your mind. Ask how long potential preschools have been in operation. Don't hesitate to ask other parents who you meet at the preschool for their opinions on the strengths and weaknesses of the school.