Creating a solid foundation of expectations for your child can help promote his good behavior and success in school. If your student is preparing to enter first grade in Pembroke Pines this year, then read on for advice on using positive parenting to set and enforce limits that can promote a great school year.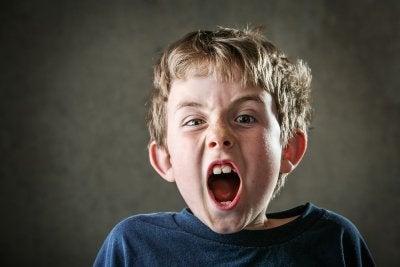 Give Explanations
Setting boundaries is important for teaching your child what is expected of him. However, kids may become argumentative or defensive if you make rules without offering reasons for them. To help avoid this, set limits while using words rooted in positivity and let your first grader know why each limit is needed. For example, instead of instructing your child not to play with his toys when he should be getting ready for school, tell him when he should play with them and why.
Enforce Consequences
When it comes to promoting the behaviors you want to see in your child, following up with appropriate consequences for both good and unwanted actions is key. Otherwise, if positive behavior is overlooked or disruptive behavior is ignored, then your first grader may find it difficult to understand what it is that you want him to do. For example, simply thanking or praising your child when he does what you have taught him to without being told each time is an excellent way to reinforce good behaviors. In situations when your child ignores instructions or behaves disruptively, you can, for example, institute quiet time, remove toys, or take away privileges as consequences.
Work Together
Setting rules and deciding how you will enforce them doesn't have to be a one-sided task. By discussing and making boundaries and consequences with your first grader, you can help him gain a better understanding of why certain behaviors are appropriate or not. Frame conversations like these in a positive light by avoiding negative words. Additionally, consider putting limits in writing with your child's help, and then posting them in your home as a reminder for both of you.

Developmental milestones refer to different things that children can typically do by a specific age. If your child is entering pre-kindergarten in Pembroke Pines this year, then you can monitor his problem-solving, thinking, and learning development by understanding and watching for the cognitive milestones for 4-year-olds.
By the time they enter pre-k or reach age 4, most children grasp the concept of counting, have some understanding of time, and can recognize when things are different or alike. Also, pre-kindergarten students are often able to play card or board games, remember aspects of a book, and guess what may happen next in a story. By age 4, many children also start to use scissors, draw figures with 2 to 4 body parts, and copy capital letters.
Monitoring how your pre-k student moves, learns, speaks, plays, and behaves can help you check off these cognitive milestones and keep his doctor updated about his level of development.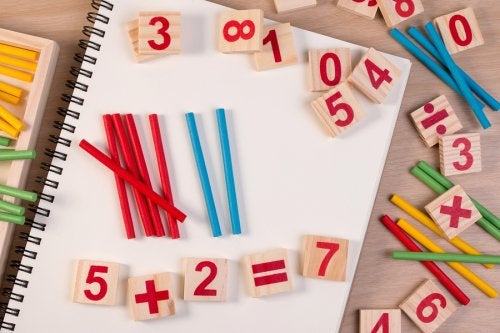 The days are getting shorter, and the temperatures are dropping. For parents and students, these changes mean the end of summer break and the beginning of a new school year. If your child is enrolled in summer camp in Pembroke Pines , then continue reading for tips on helping her with the transition to school this fall.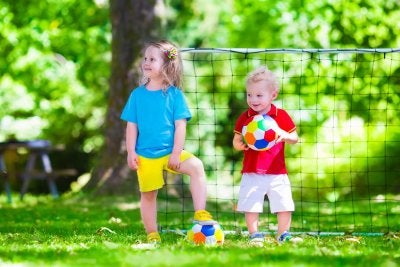 Get Back on Schedule
Even though your child is keeping busy at summer day camp and benefiting from regular mental stimulation, there is a good chance that she, like many other students, is in a summertime mindset that may make it difficult for her to get back into learning mode. One way to help prepare your child for the transition from camp to school is to make a gradual return to a normal schedule. For example, you might get her back on a good bedtime schedule or set aside time for learning that will be replaced with homework once the semester begins.
Spend Time in Nature
For kids in summer camp, their break from school means lots of time spent outdoors surrounded by and experiencing nature. To make the transition back to a classroom setting an easier one for your child, think about how you can incorporate outdoor activities into your normal routine. To do this, you could start taking daily walks to the park, arranging weekend day trips to the forest, or helping your child start her own backyard garden.
Talk About Any Fears
Some kids are always excited about going back to school. Others, however, face anxiety about entering a new classroom setting. If your child experiences fear about leaving summer camp and beginning a fresh school year, then set aside time to address her worries, and speak with her about the fun experiences she should look forward to and all the friends she can make. Finally, you can even approach this with a role play technique by setting up a classroom at home and arranging learning activities for you and your child to complete together.

Whether through an after school program in Pembroke Pines , time spent in the backyard, or activities that you arrange for your family, allowing your child to enjoy unstructured play outdoors offers many benefits. Watch this video to learn about the importance of getting back to nature in childhood.
Today, many children are spending less time outside than ever, which may have an impact on their development. For example, executive functions like critical thinking, problem-solving, and organizing are best-developed in outdoor, unstructured play environments. Also, researchers know that the brains of children are developed in a more critical way when exposed to an outdoor setting. Finally, when outside and playing with peers, children tend to utilize critical social skills and competencies that they may not in an indoor, structured play environment.
Archives
2018
2017
2016
2015