There are many ways to encourage your child to enjoy science and learning about the world around her. Speak with her Pembroke Pines pre-kindergarten teachers about different educational tactics, and speak with your child about different ways she would like to learn. Perform experiments with each other and have fun researching different topics. Read on for more information about how to raise a young scientist.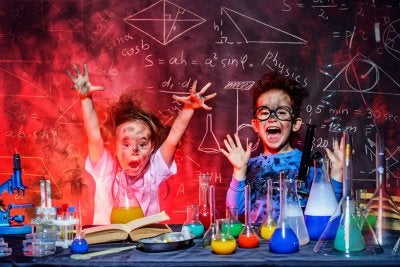 Encourage Curiosity
Children are naturally curious and always have questions about how the world works. This natural curiosity is a great gift for your child, so encourage it however and whenever you can. Answer your child's questions and engage in a dialogue to begin developing her critical thinking skills. If you do not know the answer to a question, then take the opportunity to research together. Ask her pre-k teacher, check out library books, and search websites on the internet. This experience will show your child the value of research and learning.
Speak with Eloquence
Many people speak down to children, because they believe children will not or should not understand an adult conversation. However, children are much smarter than some adults give them credit for, and they can understand complicated situations in much simpler terms. You can help your child foster her communication skills early by speaking to her with eloquence. Treat her like an equal and do not shy away from large words or complicated terms.
Engage in Experiments
There are so many science experiments that can be done at home or in your child's pre-kindergarten class. These activities are fun and engaging, and you can create a dialogue about how different scientific elements work. For example, you can grab a variety of items and see which ones will float or sink in a bucket of water. Have your child guess which object will float or sink and have her place each one in the water. This can be a wet and silly experiment that will also teach your child more about water and how it reacts to everyday objects.

Homework is an important task in every child's early education. It helps them retain the concepts they have learned, and it enforces accountability outside of school. There are many ways to create helpful homework habits after children leave school. Enrolling them in afterschool programs in Pembroke Pines encourages homework help, and creating the right environment at home will reinforce the importance of homework. Here are a few habits that will help children with their homework:
Keep a routine time and place that children can do their homework. If they participate in an afterschool program, then they may finish their homework before coming home. If they do not, then set aside a quiet place that children can work.
Observe the different ways that children respond to homework and adjust accordingly. If a child becomes easily distracted, then work together to eliminate and overcome the distractions.
Always maintain contact with the teachers. Early education teachers and parents can communicate to understand how children respond at home versus at school. This communication can help prevent future problems with understanding concepts or behavioral issues.

If you have been struggling with your Pembroke Pines first-grader's eating habits, then it is time to learn new tactics. You can help your child eat more vegetables by packing snacks to take to his first-grade class and masking vegetables with other foods. Let's take a closer look at some easy ways to get your first-grader to eat vegetables.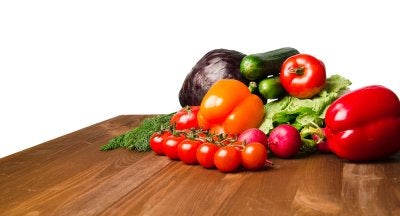 Encourage the "One Bite" Rule
The "one bite" rule is a simple way to encourage your child to try new foods. He must take one bite of the vegetable he does not like before he can say no to eating it. This rule can prevent your child from vetoing new foods based on their look or smell before ever tasting them.
Make Vegetables into Snacks
If your child is hungry throughout the day, then that is the perfect time to encourage him to eat healthy vegetable snacks. Do not stock your refrigerator or pantry with chips, sweets, or over-processed foods. Instead, pack small, sealable cups with a variety of vegetables and salad dressing, hummus, or peanut butter that your child can grab whenever he wants. He can also bring these snacks to his first-grade class for lunches and snack time.
Mask Vegetables in Other Foods
You may help your child to get his daily allowance of vegetables by disguising them in other foods. You can cut vegetables into small pieces that will blend in with other foods. You can also puree many vegetables, such as spinach or sweet potatoes, and add them to sweets like brownies and cookies. Your child may also respond to eating his vegetables by dipping them into dressings or cheese.
Cook Meals with Your Child
It is important to include your first-grader in your cooking habits, because he can learn how to measure for his first-grade math skills. However, cooking with your child will also help him to eat his vegetables. If he has taken part in making the meal, then he is likelier to want to eat what he made.

Sensory activities are important to help your children explore their curiosity, learn more about their world, and develop critical thinking skills. Many of the activities found in the attached video can be done at home, in an afterschool program, or early childhood learning center near Pembroke Pines . Here is a better look at some fun and creative sensory activities to do with your children:
Gather small toys that your preschool age child will love. Freeze the toys, in layers, and give your child some tools to break through the ice. This is a fun experience that can teach your child patience.
Cook up pastas and have your children add food coloring. This creative exercise will teach them how to mix colors to make new colors.
Place ivory hand soap into the microwave, and it will come out in interesting shapes that your children can touch and add coloring to.
Archives
2018
2017
2016
2015