Pre-Kindergarten, or pre-K, is often a subject of confusion for parents. It is not the same thing as preschool but rather is a targeted program designed specifically for children about to enter the Kindergarten classroom. Most students in pre-K programs in Pembroke Pines are around four years of age. Pre-K is voluntary—which is why it is sometimes referred to as VPK—but it can have a tremendous impact on children as they prepare to succeed in Kindergarten. Although every child is different, if you choose to enroll your child in pre-K, here are some of the milestones he or she may achieve.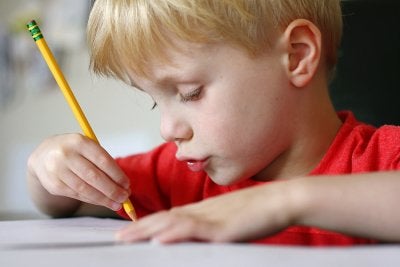 Language and Literacy
Children usually enter pre-K with a vocabulary of about 1,500 words, but by the end of the year, most children speak fluently and can usually use the proper tenses, pronouns, and plurals. Most children also learn to print at least some of their letters in pre-K. In addition to becoming more masterful with language, children also tend to embrace using it more and delight in telling stories or having conversations.
Cognitive Development
During pre-K, children make great strides with their problem-solving skills and can use them for everything from figuring out how to open a favorite snack to working through the rules of a game. Children often also learn to count to at least 10 and may also begin to understand basic concepts about money.
Social Development
For many parents of pre-K kids, social development is one of the areas that is most dramatic. At this age, children become much more invested in their friendships with each other, and they may seek out specific peer groups within the class to spend time with both on the school playground and on the weekends during play dates. At this age, children also become cognizant of fitting in with their classmates and may also begin to seek praise from both parents and peers. Pre-K kids also understand the differences between wrong and right and being honest or dishonest.

Kids change rapidly during their toddler years. As parents, you'll see your child hitting developmental milestones almost constantly, which is why having an early learning center in Pembroke Pines you can count on is so important. With an early learning center, your toddler will not only hit developmental milestones but also get to practice them on a regular basis, so that they can keep advancing.
At the start of their toddler years, most children can use stationary objects to pull themselves up, use simple explanations, eat with their fingers, and display emotional attachment. By the time toddlers are around the age of three and ready for preschool, they may be able to take turns when playing games, follow multistep instructions, name colors, and grasp pencils and crayons. They can also retell stories, turn book pages, and name common objects. Through an early childhood education program, your toddler will be able to foster these skills and use them naturally in the classroom and at home.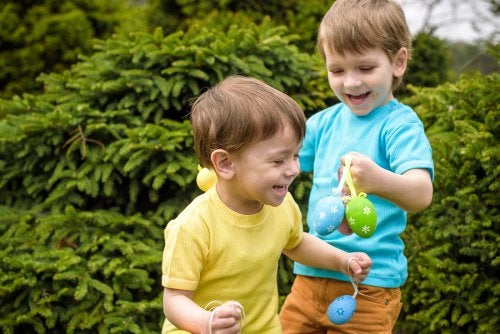 When summertime comes around, families are often faced with a dilemma about how to keep their little ones busy. Whether you work during the day or simply want your child to do something other than sit inside glued to an electronic device, day camp can be the best solution. In fact, summer day camps in Pembroke Pines offer a surprising array of benefits for kids. Here is a look at some of the rewards your child can reap by signing up for summer camp.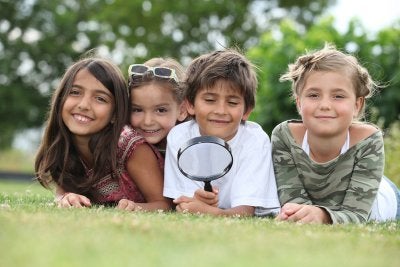 Summer day camp helps kids build social skills.
Summer day camp provides a unique social situation for kids. Often, going to day camp means meeting and bonding with other children that aren't in their usual class. That means that they have to go out of their way to make and foster connections, learning the negative outcomes of choosing the wrong group of friends or ostracizing other campers. As day campers are making friends, they also must navigate the camp environment on their own and figure out how to get their needs met without being surrounded by familiar faces.
Summer day camp prevents brain drain.
If the last day of school is the first day your child starts forgetting everything he or she learns, the summer day camp could be the solution you're looking for. Day camp doesn't resemble school, but mixed in with all of the fun are lessons to help keep your child's brain engaged and skills up. Your child won't know that he or she is really learning, but you'll see the benefits when the new school year begins.
Summer day camp keeps kids active.
If you're constantly trying to push your child to get outside and play, let summer day camp help you make sure your child gets all that important activity into his or her day. You can count on fun outdoor activities being a central part of camp, which will help your child stay physically healthy and strong while encouraging good habits that can last a lifetime.
A central part of early childhood education is fine and gross motor skill development. At your child's early learning center in Pembroke Pines , practice with motor skills is likely to be incorporated into the lessons each day. You can further support these activities by working on motor skill development at home.
Watch this video for some advice for improving your child's motor skills. You don't need to invest in a special equipment to practice motor skills. Help your child practice balance by using a 2×4 as a balance beam and work on finger and hand skills with Play-Doh that you either buy or make together. Continue making the challenges harder as your child masters different tasks, so that his or her skills continue to develop.
Archives
2018
2017
2016
2015