If your child is currently attending preschool or kindergarten, you may be interested in finding fun, rewarding after school programs, summer activities for kids, and summer day camps in Pembroke Pines . Summer camps for kids offer a wide variety of benefits, including helping children gain confidence and build important new skills. Here is a look at how a kids' summer camp can foster child development skills.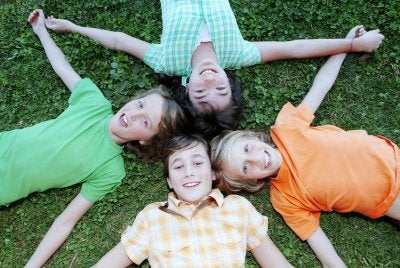 Focusing on Teamwork
Many of the summer camp activities in which your child will participate will allow him to work as part of a team. Participating in summer activities for kids that focus on teamwork will help your child understand the importance of cooperation, and will further develop his skills in communication, listening, and collaboration. Strengthening these skills will carry over into every other area of his life, whether he wants to play team sports, join the debate team, or participate in other kindergarten or preschool activities.
Engaging in Physical Activity
The younger your child is when he begins regularly engaging in physical activity, the more likely he is to develop a life-long love of being active. Playing sports, or simply running around with other kids his age during summer camp activities, will help your child stay fit, healthy, and strong. Regular physical activity can also help stimulate and build child development skills like confidence, poise, and balance. Your child will also develop a sense of structure, learn how to handle success and disappointment, and understand the value of working hard to reach a goal.
Exploring Creativity and Expanding Social Interactions
Most summer programs for kids offer some summer camp activities that focus on the arts. These summer activities for kids allow your child to explore and expand his creativity and perhaps strengthen or develop a new artistic skill. While participating in summer camp activities, your child will also expand his social interactions. He will meet a diverse group of kids that may share some of his same interests, and he will learn how to engage and communicate with children of different backgrounds.