As more choices become available, parents are finding it increasingly difficult to settle on a school for their children. Are you searching for the ideal kindergarten in Pembroke Pines ? If so, then continue reading for tips on choosing the best one for your child and your family's needs.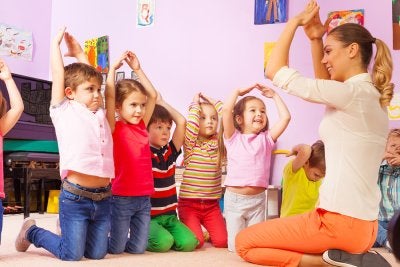 Discover Your Options
To begin the process of selecting a kindergarten for your child, start by researching what schools are available in your area. Then, look at the websites of any schools that you are interested in, ensure that the information posted there is up to date, and read any unbiased parent reviews that you can find. If possible, talk to friends, family, and neighbors that have children enrolled in kindergarten and ask them for their opinions.
Consider Your Needs
The next step in this process is to think about the needs of your family and to identify the schools which best support them. Some examples include the school's proximity to your home or work, its transportation system and bus schedule, and its enrollment cost. Weighing in these factors can be essential for selecting a kindergarten and school that works for your family long-term.
Study the Program
What a school can offer for your child can do a great deal in helping you decide on a kindergarten. Do you want your child exposed to second languages, the arts, or other alternative programs? Also, consider how much emphasis the school puts on physical education and discover if they feature a gymnasium and playgrounds. Finally, study the kindergarten's curriculum to get an idea of the education to which your child will be exposed.
Meet the Teachers
In many cases, meeting your child's potential educators can be the easiest way to come to a decision about what kindergarten is best for her needs. Considering that your young child will be away from you for long periods, it's important to choose a program whose teachers you feel comfortable with and are nurturing towards the students. Make an appointment with any school you are interested in to give yourself a chance to meet the principal and kindergarten teachers.