Attention is a challenging issue for parents and teachers of pre-K students alike. In the pre-K classroom, working on attention spans is part of the learning process, as students become more adept at learning the differences between work time and playtime. Attention span issues can be even more challenging today, when young children are accustomed to entertainment with digital devices and constant distractions. Although the ability to be attentive naturally increases with age, there are things you can do to help your student in pre-K in Pembroke Pines . Try these tips to boost the attention span of your pre-K student.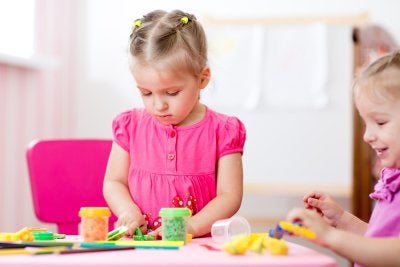 Reduce Distractions
Nearly anything can be a distraction when a young student is tackling a task he or she may not really want to do. Before your child has to concentrate on something, make sure he or she is well rested, not hungry or thirsty, and has used the bathroom. Don't have the TV or music on, and keep digital devices tucked away. Give your child space and time to concentrate on one thing, and he or she will become more adept at tuning his or her attention to the right things.
Get Ready for the Day
If your child's attention problems occur most often in the pre-K classroom, make sure he or she is ready for the day when you arrive at school. Avoid showing DVDs in the car, and eat breakfast at home when possible, instead of on the go. Put shoes on at home, rather than in the car. The ride to school should be a calm time when you can help your child focus on getting ready for school. Watching a DVD while frantically eating breakfast and rushing to finish getting dressed in the car will result in your child arriving at school feeling anxious and exasperated instead of ready to sit down in the classroom.
Have Realistic Expectations
As a general rule of thumb, the number of minutes your child should be able to pay attention is his or her age in years multiplied by two to five . Anything outside of that is unrealistic. Try breaking tasks up into timed chunks that fit into these windows so your child doesn't become frustrated, which negatively impacts attention spans.