Telling time is an important skill, but it is becoming increasingly challenging for children, who often have few opportunities outside of their early education center to practice. If your child is in preschool or Kindergarten in Pembroke Pines and you want to help him or her master time-telling skills, these activities will help you reinforce the lessons that they are getting at school.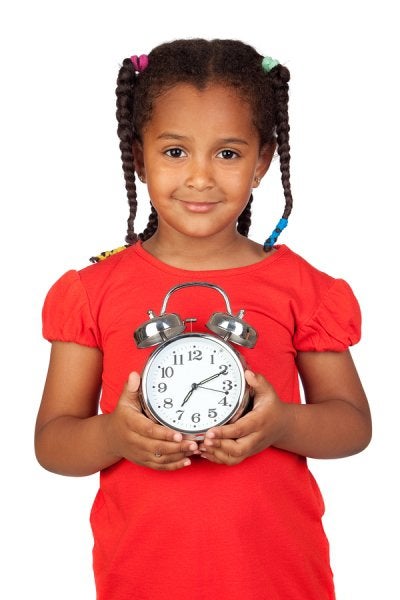 Go Analog
With digital clocks everywhere from your oven to your TV box and smartphone, kids may not understand why they need to learn time. If your house is one of the many homes that only has digital clocks, invest in a few analog clocks that your child can use to practice telling time at home. Use the clocks when you need to know what time it is, and talk your child through how you are reading the clock. Encourage your child to look at those clocks as well, and as his or her skills in telling time grow, he or she can look at the analog clock, tell the time, and then check it against the digital clocks.
Practice Skip Counting
Counting by fives is a helpful skill to have when it comes to telling time. If your child has his or her numbers mastered, start working on counting by fives. Keep practicing until your child can easily count to at least 60 by fives, and then start applying that kind of counting to telling time. This lets your child see how time is counted off in five-minute increments and can help him or her get a better understanding of reading the clock.
Use Timed Activities
Give telling time real-world applications by having your child time his or her favorite activities. For instance, you may tell him or her that you are going to leave for the park in 10 minutes, and ask your child to tell you where the hand will be on the clock. Tying time concepts to things your child is doing will incentivize him or her to keep working on time skills.