Help Your Child Create an Illustrated Book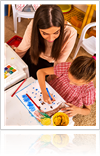 Early education activities are often fun for adults as well as children, as they are typically hands-on, creative exercises. At this young age, children learn best by manipulating physical objects and stimulating the senses. For example, you can help your pre-k student in Pembroke Pines create his or her own illustrated book. For this pre-kindergarten activity, you'll need about five to 10 sheets of blank paper or colored construction paper. Assemble some assorted markers or crayons, or let your child use finger paints or watercolors.
Ask your child to tell you a story. It could be a list of fun things your child did that day, or what the two of you saw during a walk in the park. If your child was at the early childhood education center, the story could be about what he or she did in the classroom. Write down your child's story, using a new sheet of paper for each main point. Invite your child to illustrate the pages, and then staple them together. Don't forget the cover page!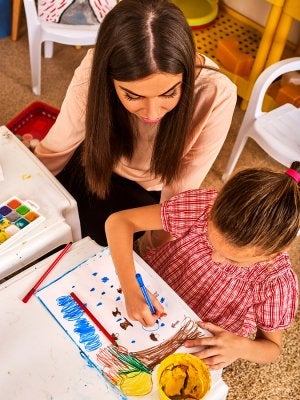 Archives
2018
2017
2016
2015