First grade is a pivotal year for literacy. Although struggling readers can always catch up, first graders generally establish themselves as competent or struggling readers during this year. You can support your child's reading fluency and language comprehension by enrolling him or her in a high-quality first grade program in Pembroke Pines, but kids also need plenty of support at home. Talk to your child's teacher about what you can do to support his or her success.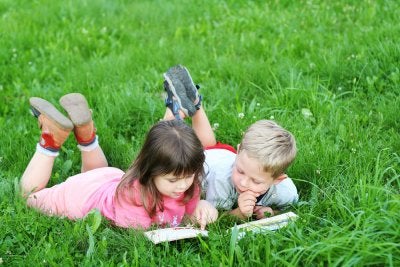 Writing Practice
First graders need lots of repetition and practice to get the hang of reading and writing fluently. Encourage your child put his or her new writing skills to use by asking for help with everyday tasks, like writing reminders on the calendar or adding items to the shopping list. Give your child a visually appealing journal to write in, and help him or her write short letters to grandparents or pen pals.
Word Games
Games are always an engaging way to entice kids to practice their literacy skills. Try Bananagrams, which involves word tiles contained within a "banana" pouch. Ask your child to write a story with you by taking turns adding one sentence to it. Start with a prompt, such as, "Jane was so excited when she woke up this morning because…" You could even create "mailboxes" for each family member. Fold a piece of construction paper in half, and staple the sides together to create a pocket that can be taped to a bedroom door. Household members can write silly notes to each other and "mail" them.
Critical Thinking Questions
Set aside some time each day to read with your child. Take turns reading from a favorite book and ask questions about the story that encourage critical thinking skills. Ask questions such as, "What do you think Jose will do next?" and "How do you think Gretchen felt when her friends did that?"
Screen Time
There are certainly some genuinely educational TV programs and computer games, but these are no substitute for a tangible book. Get your child off on the right foot by limiting screen time. Take your child to the library regularly for new materials he or she can explore during free play time. It never hurts to grab your own book to read silently as your child explores a new picture book or easy reader book.