Even if your child has attended structured early childhood education programs, the kindergarten year is an exciting milestone, as it's considered the first year of formal schooling. Your child's education in Pembroke Pines encompasses important academic skills like math and literacy, but it also involves personal growth and socio-emotional development. Encourage your child to reach for the stars, but have reasonable expectations and give your son or daughter the freedom to simply enjoy childhood.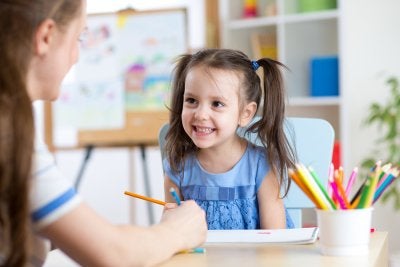 Nurture your child's independence.
When your son or daughter reaches kindergarten age, he or she will start displaying greater independence. Encourage this by teaching important self-care skills. Teach your child how to button up clothes, tie shoes, and wash hands. Position the milk jug and snacks on a lower shelf in the fridge, and let your child serve him-or herself. Spills are to be expected, as your child is still learning self-care skills.
Read every day.
Reading with your child every day is one of the most impactful ways to support your child's education. It lets your son or daughter naturally absorb the rhythm and structure of sentences, and simply get absorbed in the magical world of stories. Reading with your child nurtures the close bond you share with him or her. It sparks your child's imagination and entices his or her curiosity.
Create a musical home.
Every child has artistic tendencies, and nurturing them supports your child's self-esteem and sense of wonder. Music also encourages a strong vocabulary, better memory, and dynamic social skills. Sing with your child in the car, or start a band in the kitchen by tapping on overturned pots and drinking glasses. Talent is not important, but enthusiasm is.
Talk often.
When your child was an infant, you probably learned that talking to him or her frequently supported healthy development. During the kindergarten age, this fact still holds true. Encourage your child's oral language skills by actively listening to him or her, asking open-ended questions, and letting your child know that what he or she says is important to you.